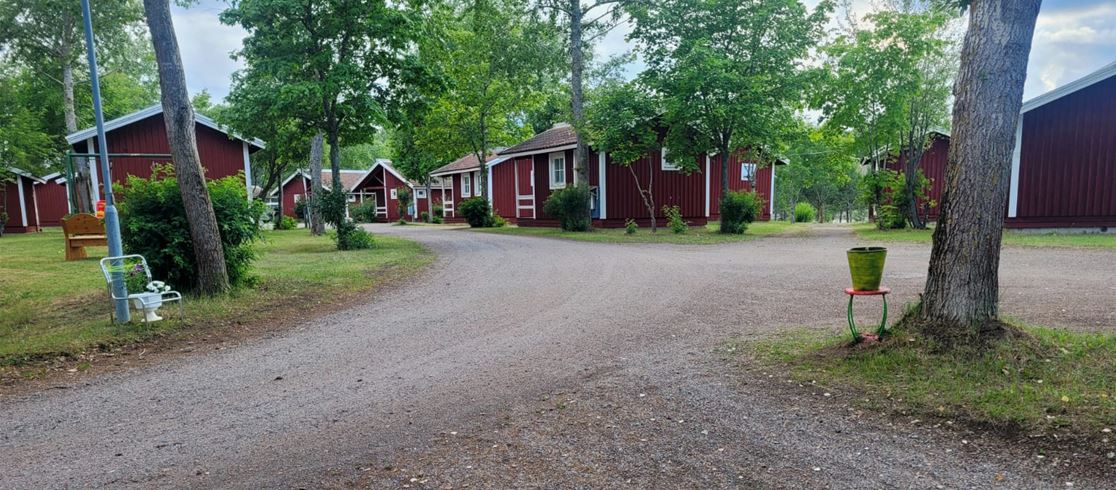 Älvkarleby Fiskecamping
Älvkarleby
Beach
Close to nature
River view
Motorhome
Outdoor
Peace and quiet
Fishing
Sea views
Forest and lake
Våffelstuga
Experience fantastic fishing!
Uniquely situated by the River Dalälven, Älvkarleby Fiskecamping offers somewhere to stay close to some of Sweden's best fishing waters for salmon and sea trout.
Älvkarleby Fiskecamping is ideally situated by the River Dalälven and is the perfect place to fish and relax. The campsite has two service buildings, a restaurant, a place to swim and, above all, fantastic fishing.
There are 135 pitches, 70 of which are open all year. There are also 28 cottages and 5 overnight cabins.
Älvkarleby is known for its fantastic fishing, with opportunities to fish for salmon and sea trout in the River Dalälven. The waters here are also home to large pike, zander and perch. As well as the fantastic fishing, there are lots of other activities to try out. For example, you can play mini-golf or padel, hire a canoe or swim in the river.
Furuvik zoo and amusement park is not far away, and it's only 15 km to the city of Gävle and all its attractions.

The campsite's opening hours during the summer are 08:00-21:00, and during the winter, 10:00-20:00.
Facilities
Caravan
Motorhome
Zelt
Cottage
Quick Stop
Disabled-friendly cottages
Pitches with electricity
Säsongtomter
Accommodation
Caravan
Motorhome
Quick Stop
Säsongtomter
Pitches with electricity
Cottage
Zelt
Disabled-friendly cottages
Service building
Latrine emptying for movable tanks
Dryer
Kitchen
Outdoor washing up
Washing machine
Disabled WC
Service
BBQ places
Café
Café
Company accommodation
Kiosk
Conference facilities
Cafeteria
Midsummer celebrations
Dogs are welcome
Restaurant
Restaurant with outdoor seating
Waste sorting
Swimming
Swimming jetty
Dog swimming
Lake swimming
Sandy beach
Sauna
Size
Number of pitches: 135
Number of long term pitches: 69
Number of cabins: 34
Contact
Älvkarleby Fiskecamping
Campingvägen 1
814 70, Älvkarleby
Open from: 2023-01-01
Open to: 2023-12-31