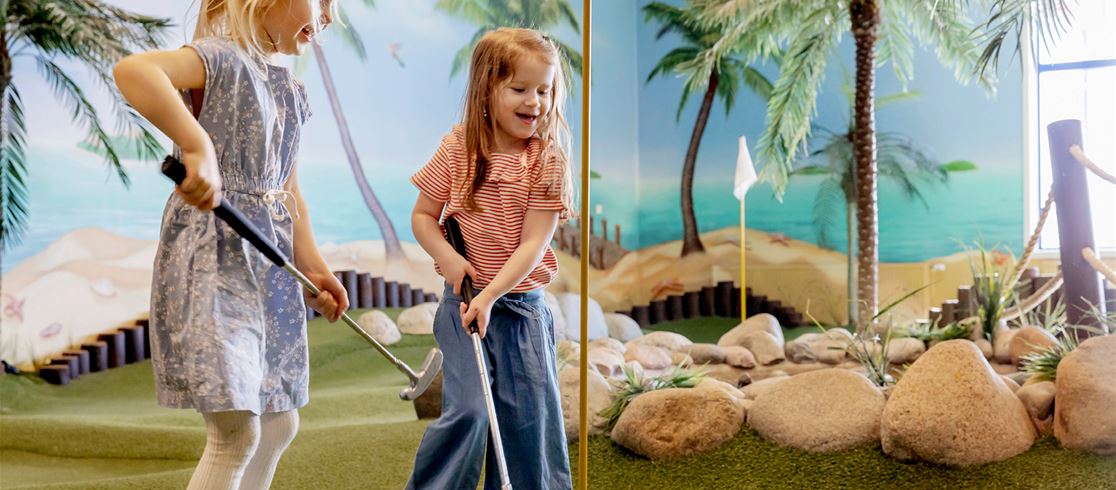 Pite Havsbad
PITEÅ
Close to the sea
Family
Free Wi-Fi
Golf
Water park
The Nordic Riviera
Welcome to a summer at Pite Havsbad! They make every effort to ensure that you can relax and really enjoy yourself.
"Here, the sun shines 23 hours a day in July – that's ten hours more than in Mallorca"

Pite Havsbad, also known as the Nordic Riviera, is a five-star campsite that has something for everyone! 180 km from the Arctic Circle, the light is magical, the sea extra shiny and the experiences fantastic.

Pite Havsbad is filled with adventure, fun and games, and cosy times for the whole family!
And there is always something to do, whatever the weather! With a kilometre-long sandy beach and more than 40 activities, including a water park, Nimbys Värld (playland), spa, activity house, outdoor pool, amusement park, golf course, children's club and shows, several stages for entertainment and much more.
When we say there's something for everyone, we mean it.

When hunger strikes, Pite Havsbad's chefs can add that little bit extra. There is something to suit all tastes, with several restaurants and places to eat with everything from light dishes to fine dining, for young and old guests.

Whether you choose to bring your caravan or rent a cosy cottage, you're always close to good food, action-packed entertainment and fun activities.

We look forward to yet another summer filled with adventure and hope you will join us.

Accommodation to suit both holidaying families, couples, groups of friends or a football team. The cottages are modern and vary in size and price. All are equipped with kitchen/kitchenette, living room, double bedrooms, shower & WC and patio.
Regardless of the type of accommodation you choose, you are never far away from good food, action-packed entertainment and fun activities.
Facilities
Service
Breakfast
Kiosk
Dogs are welcome
Pub
Convenience shop
Swimming
Children's pool
Indoor pool
Outdoor pool
Sauna
More
Classified SCR
Certified SCR
SCR
Size
Number of pitches: 873
Number of long term pitches: 180
Number of cabins: 230
Contact
Pite Havsbad
Hotellvägen 50
941 43, PITEÅ
Open from: 2023-01-01
Open to: 2023-12-31