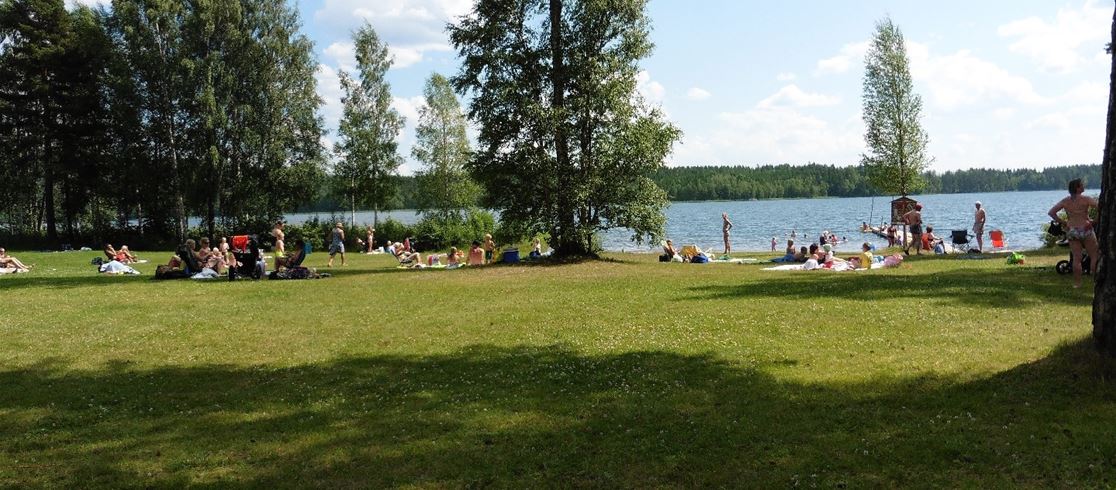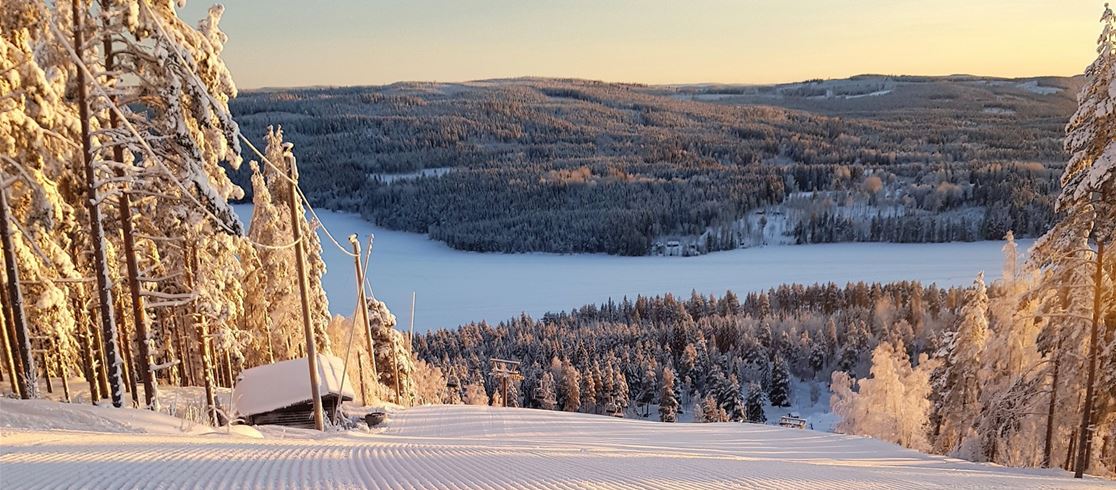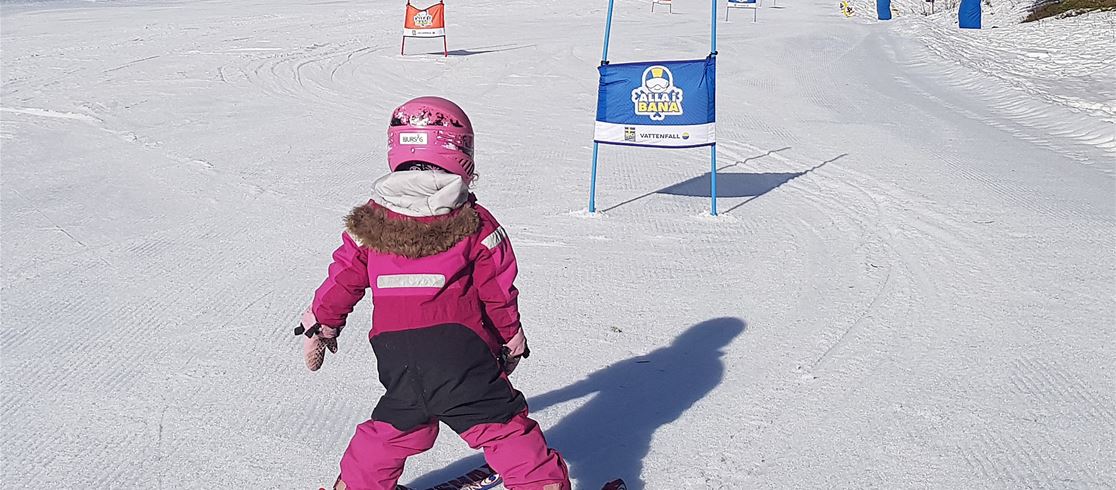 Bjursås Berg & Sjö
BJURSÅS
Family
Free Wi-Fi
Outdoor
Peace and quiet
Forest and lake
Scenic campsite and holiday village in the heart of Dalarna, between the Bjursås mountain and Lake Bjursen. In summer you can enjoy swimming, fishing, miniature golf, and hiking and biking along some of our trails. In winter you can experience skiing at its best, unwind in our relaxation area and enjoy a dinner in our restaurant.
Bjursås SkiCenter and Camping is nicely tucked in between Lake Bjursen and the mountain that caused the apprentice of Carl von Linnaeus to compare Bjursås to Dalarna's Switzerland.

In summer you can walk and bicycle along marked trails – there are many really nice routes to choose from! The lake right next to the campsite has a swimming area with jetties. You can also borrow a canoe or pedal boat for a trip on the lake, and we also sell fishing cards if you are in the mood for some fishing. Next to the swimming area there is a playground, miniature golf course, and reception with a small summer café. If you prefer swimming in warmer water, we have a family relaxation area with both swimming pool and whirlpools.

Traditional midsummer celebration is arranged every year in nearby classic Dössberget inn and local history museum. The towns of Falun, Leksand and Rättvik are all located in the surrounding area and offer a wealth of excursions, such as Sundborn, the home of painter Carl Larsson, Falu Copper mine and Dalhalla amphitheatre.

During the winter months you can enjoy skiing down great slopes with chair lifts, and go for a refreshing trip on skis or skates on the frozen lake. Our restaurants offer great food and cosy après ski.

We have 250 camping pitches to choose from, some with beachfront location. There are three service buildings with kitchen, shower and sauna. You can also hire cottages from us with 4-7 beds.

Welcome to till Bjursås Berg & Sjö!
Facilities
Caravan
Motorhome
Zelt
Cottage
Pitches 80-100 sq. m
Pitches with electricity
Säsongtomter
Accommodation
Caravan
Motorhome
Pitches 80-100 sq. m
Säsongtomter
Pitches with electricity
Cottage
Zelt
Service building
Dishwasher
Dryer
Disabled shower
Meeting rooms
Microwave
Oven
Separate shower cubicles
Latrine emptying for fixed tanks
Washing machine
Disabled WC
Service
Freshly baked bread
BBQ places
Café
Camps and groups
Kiosk
Conference facilities
Charging point electric cars
Pilot service
Cafeteria
Dogs are welcome
Pub
Defibrillator
Restaurant with outdoor seating
Wi-Fi 75-100 per cent coverage
Activities
Alpine
Table tennis
Boule
Playground
Bouncy cushion
Bike trail
Birdwatching
Kayak
Riding
Angling
Padel
Cross-country skiing
Dog teams
Mini-golf
Motionslopp
Skates
Swimming
Swimming jetty
Dog swimming
Indoor pool
Jacuzzi
Lake swimming
Sandy beach
Sauna
Size
Number of pitches: 240
Number of long term pitches: 170
Number of cabins: 32
Contact
Bjursås Berg & Sjö
Björsbergsvägen 65
790 21, BJURSÅS
Open from: 2023-01-01
Open to: 2023-12-31