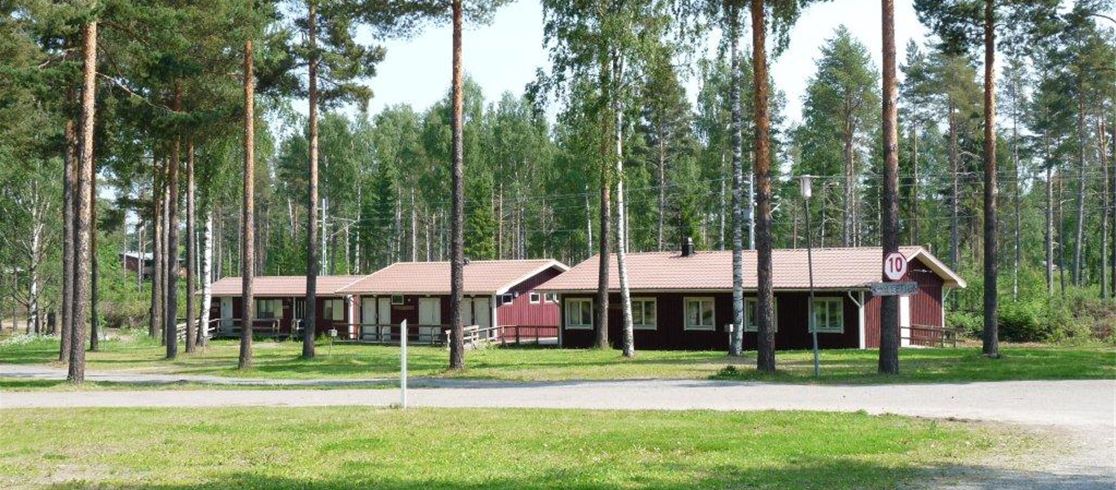 Vivstavarstjärns Camping - Stugor - Vandrarhem
TIMRÅ
Free Wi-Fi
Motorhome
Forest and lake
Close to town/city
Small family campsite
Scenic, cosy campsite with its own lake for swimming and fishing. Close to the center of Timrå and Birsta shopping center. Many activities nearby.
We are a small family campsite close to most of the attractions in the Sundsvall-Timrå area. The campsite is beautifully situated in a woodland area near the center of Timrå, the E4 and E.ON Arena, and Birsta trading area is only 8 km away.

The scenic area is near Lake Vivstavarvstjärn, which also has family-friendly swimming. The campsite has alternating wooded and grassy areas for caravans, motorhomes and tents.

Vivstavarvstjärns Camping has 55 pitches for caravans, motorhomes and tents. The area also has cottages and a youth hostel. The reception building has a kiosk.

The service building has 5 showers and 6 toilets, with one of the showers and toilets being disabled-friendly. There is also a self-catering kitchen with a cooker, microwave and washing-up facilities.

The cottages at Vivstavarvtjärns Camping are beautifully situated on a wooded slope with views over the lake. Every cottage has a terrace on which guests can enjoy the morning sun. The cottages are equipped with a kitchenette, fridge, crockery, kitchen utensils and eating area. Pets are allowed in the cottages.

We offer 5 cottages; 2 with 4 beds, 2 with 2 beds and 1 with 6 beds and WC. The bunk beds have pillows and blankets. Guests bring their own sheets. Sleeping bags are not permitted. Outside every cottage, there is a parking space if you arrive by car or motorcycle.

Toilet and shower are available in the campsite service building. There is also a self-catering kitchen with a cooker and microwave.
Facilities
Caravan
Motorhome
Zelt
Cottage
Youth hostel
Pitches 80-100 sq. m
Pitches 100-120 sq. m
Pitches with electricity
Accommodation
Caravan
Motorhome
Pitches 80-100 sq. m
Pitches 100-120 sq. m
Pitches with electricity
Cottage
Zelt
Youth hostel
Service building
Latrine emptying for movable tanks
Disabled shower
Microwave
Oven
Separate shower cubicles
Latrine emptying for fixed tanks
Disabled WC
Service
Freshly baked bread
Café
Kiosk
Dogs are welcome
Wi-Fi 75-100 per cent coverage
Waste sorting
Activities
Bike trail
Angling
Indoor arena
Motionslopp
Skateboard ramp
Swimming
Lake swimming
Sea swimming
Sandy beach
Size
Number of pitches: 40
Number of long term pitches: 0
Number of cabins: 5
Contact
Vivstavarstjärns Camping - Stugor - Vandrarhem
Vivstavarvstjärnen 1
86133, TIMRÅ
Open from: 2023-05-10
Open to: 2023-10-08