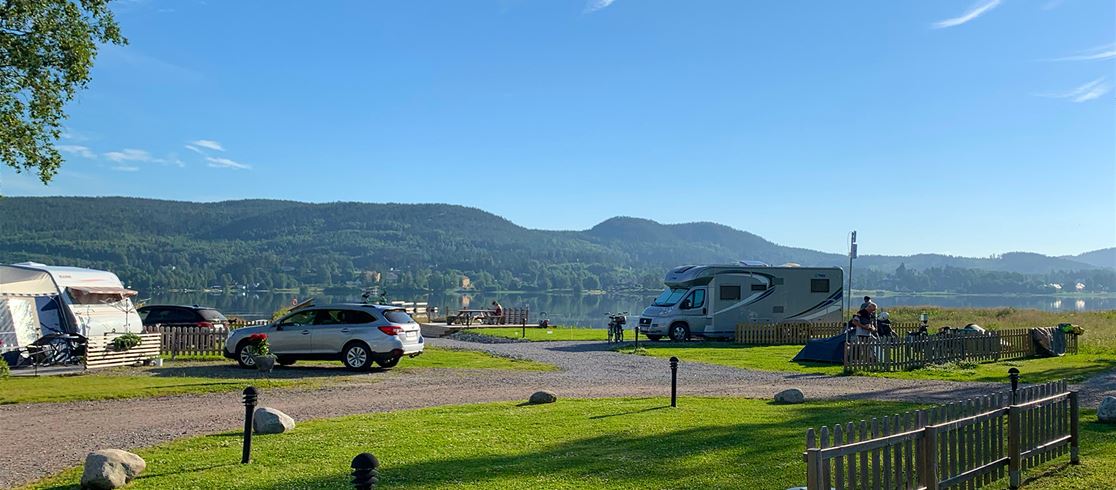 Överhörnäs Camping
Överhörnäs
River view
Family
Peace and quiet
Sea views
Close to town/city
Överhörnäs Camping is beautifully situated by the lake Själevadsfjärden, 9 km south of Örnsköldsvik.
Welcome to our friendly campsite nexst to Själevadsfjärden 9 km south of Örnsköldsvik. Perfect basecamp for visiting Ö-vik, the High Coast with its fantastic nature, and the Fjällräven outlet or for overnighting on your way to other destinations.

Here you can swim, fish, rent a rowboat or canoe. We also have a playground and boules.

Welcome!
Facilities
Caravan
Motorhome
Zelt
Cottage
Pitches 80-100 sq. m
Pitches 100-120 sq. m
Adapted motorhome pitches
Pitches with electricity
Säsongtomter
Accommodation
Caravan
Motorhome
Pitches 80-100 sq. m
Pitches 100-120 sq. m
Adapted motorhome pitches
Säsongtomter
Pitches with electricity
Cottage
Zelt
Service building
Latrine emptying for movable tanks
Latrine emptying, automatic
Microwave
Oven
Separate shower cubicles
Latrine emptying for fixed tanks
Washing machine
Service
Freshly baked bread
BBQ places
Breakfast
Automatic check in
Kiosk
Charging point electric cars
Dogs are welcome
Wi-Fi 75-100 per cent coverage
Waste sorting
Activities
Boule
Bike trail
Football pitch
Birdwatching
Kayak
Riding
Motionslopp
Size
Number of pitches: 40
Number of long term pitches: 8
Number of cabins: 8
Contact
Överhörnäs Camping
Hörnäsvägen 50
894 40, Överhörnäs
Open from: 2023-05-17
Open to: 2023-09-10