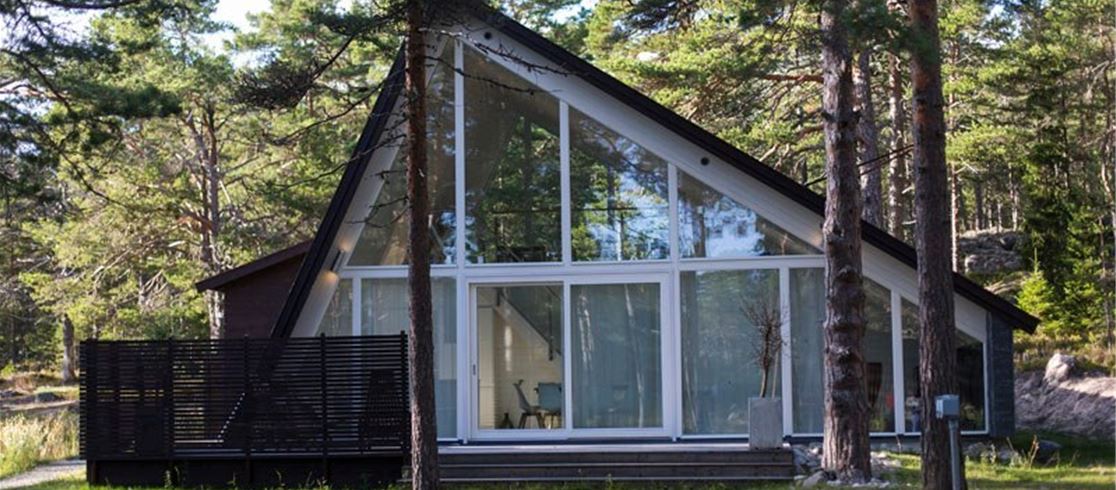 Hölick Havsresort
Hudiksvall
Glamping
Beach
Close to the sea
Free Wi-Fi
Gourmet
Conference
Outdoor
Pool
Forest and lake
Camping & spa
I high profile sea resort with design cottages, beutiful sandy beaches and a stunning nature.
HÖLICK HAVSRESORT
Hornslandet, Hudiksvall

A unique part of Sweden awaits your discovery! Located 30 kilometers east of Hudiksvall, on the southernmost tip of the Hornslandet peninsula, Hölick Havsresort offers you an exciting combination of history, nature and excellent beach life. All cottages are newly built or refurbished. The12 hotel cottages are carefully designed in "New England" style. Our aim is to give you an experience in the intersection of nature, design and quality.

VisitBronze Age labyrinths, explore the deep caverns of Hölick or buy fishin the old fishing village. The Hornslandet peninsula has a variedflora and fauna; elk, seals and the white tailed sea eagle may be found nearby.
Hornsland´s expanses of sandy beaches make great swimming areas. Fish for salmon, sea trout and whitefish along the coast or catch brook charr, rainbow trout and lake trout in one of the twenty lakes to choose from.

The resort ground is adjacent tothe Hornsland´s largest nature reserve - Eco Park - with coastal forests and impressive rubble-stone fields. When arriving by boat, dock at our guest harbour and relax in the evening with a glass of wine at the restaurant Storsands Veranda.

The aim is to give its guests the access to nature & sea yet maintaining the highest standard in terms of food & stay.

Directions
Hölick Havsresort is situated 300 kilometers north of Stockholm (approx. 2 hours with train from the airport of Stockholm) and 30 kilometer east of the picturesque town Hudiksvall in the Hälsingland county. The exit from the E4 is 3 kilometers north of Hudiksvall. Just follow the signs for Hornslandet/Hölick.

Very welcome!
Facilities
Caravan
Motorhome
Zelt
Cottage
Hotel
Service building
Dryer
Disabled shower
Meeting rooms
Microwave
Baby changing room
Oven
Latrine emptying for fixed tanks
Washing machine
Disabled WC
Service
Boat slip
Café
Guest harbour
Kiosk
Conference facilities
Cafeteria
Dogs are welcome
Pub
Restaurant
Convenience shop
WiFi
Activities
Beach volleyball
Bike trail
Outdoor gym
Football pitch
Birdwatching
Angling
Padel
Hiking trail
Stand up paddle
Adventure golf
Swimming
Jacuzzi
Sea swimming
Outdoor pool
Sandy beach
Size
Number of pitches: 30
Number of long term pitches: 0
Number of cabins: 35
Contact
Hölick Havsresort
Arnöviken 84
824 93, Hudiksvall
Open from: 2023-06-01
Open to: 2023-09-30