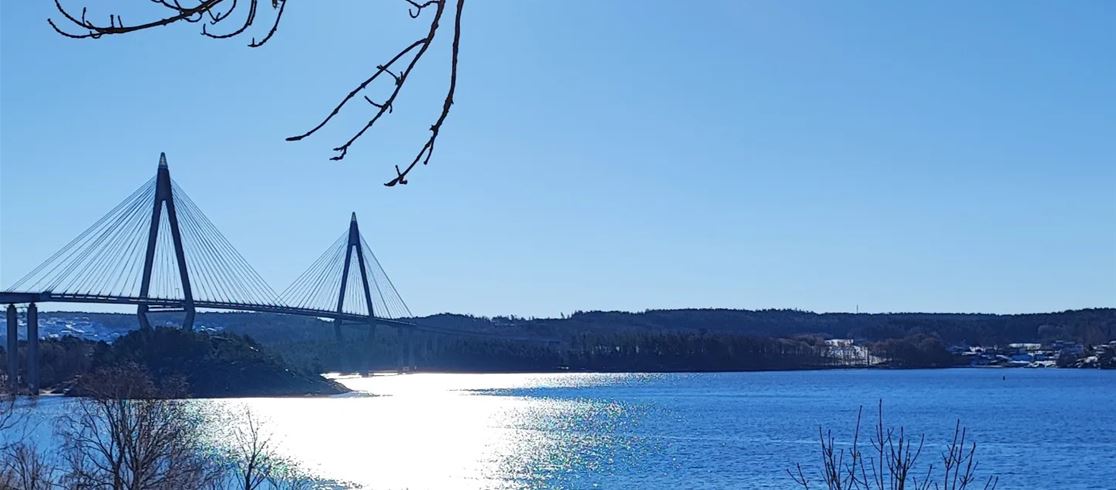 Unda Camping & Resort
UDDEVALLA
Glamping
Sea
Family
Food and drink
Midsummer celebrations
Music and events
Peace and quiet
Forest
Close to town/city
Disabled friendly
View
Welcome to Unda Camping & Resort
Unda Camping is located 8 km west of Uddevalla. It lies in a aera of great natural beauty, and it has its own beach with lovely rocks and sandybeaches.
Within walking distance of campsites, cottages and glamping tents is a newly renovated mini golf course with something out of the ordinary, several playgrounds, three beaches with equipment available for different water activities, and several service buildings.
The newly built shop offers a varied range of essentials for a perfect barbecue evening and lovely summer days with associated play activities. If you wish to go on a cycle ride in the nice weather, you can rent cycles in the area.
During the summer season the archipelago boat M/S Sunningen down by the jetties offers nice boat trips in and out of Uddevalla C with stops at several popular jetties around the fjord.
Facilities
Caravan
Motorhome
Zelt
Cottage
Glamping
Disabled-friendly cottages
Accommodation
Caravan
Glamping
Motorhome
Cottage
Zelt
Disabled-friendly cottages
Service building
Dishwasher
Dryer
Fridge
Dog shower
Disabled shower
Kitchen
Microwave
Oven
Separate shower cubicles
Washing machine
Disabled WC
Service
Kids' club
Breakfast
Café
Café
Entertainment
Kiosk
Cafeteria
Midsummer celebrations
Dogs are welcome
Pub
Restaurant
Convenience shop
Defibrillator
Restaurant with outdoor seating
WiFi
Waste sorting
Activities
Playground
Bouncy cushion
Children's playroom
Mini-golf
Motionslopp
Hiking trail
Swimming
Swimming jetty
Dog swimming
Sea swimming
Sandy beach
Size
Number of pitches: 300
Number of long term pitches: 130
Number of cabins: 13
Contact
Unda Camping & Resort
Unda 149
451 94, UDDEVALLA
Open from: 2023-04-06
Open to: 2023-12-31