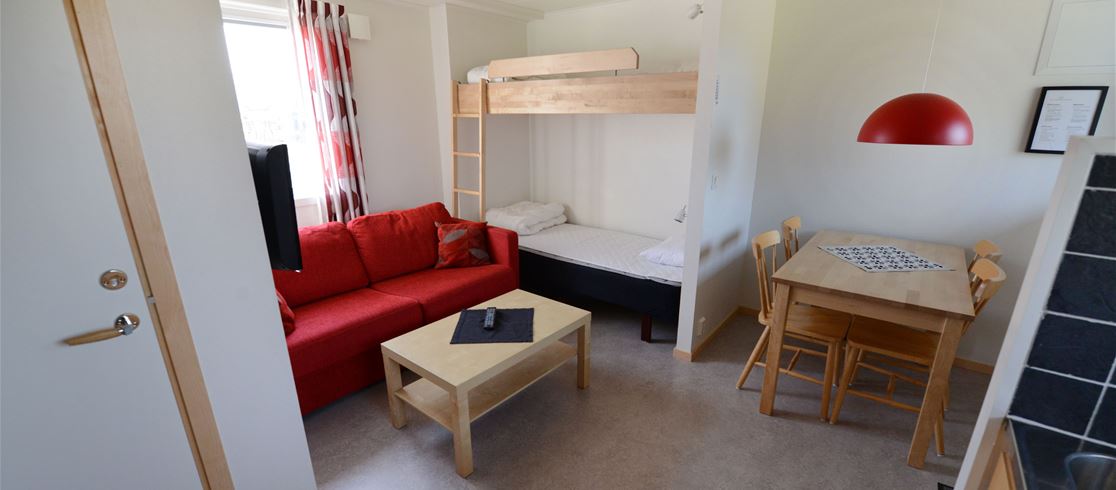 Gullbrannagården
ELDSBERGA
Close to the sea
Family
Music and events
Peace and quiet
Family campsite near the sea
Welcome to Gullbrannagården - a lovely family campsite with walking distance to the sea and a child-friendly beach. The campsite lies just south of Halmstad in Halland.
Gullbrannagården is a lovely family campsite near the sea with a child-friendly sandy beach, fresh service houses with a high standard and a solar heating system.

There are 320 camping pitches for caravans, motorhomes and tents, as well as 27 well-equipped cottages and apartments.

The facility also has a service shop, restaurant, conference room and church.

Every day during the summer season, there are children's and family activities, tipping rounds, obstacle course, volleyball, sand castle competitions and much more fun.

The summer church offers devotion, worship and concerts. See the entire summer program on Gullbrannagården's website.

Welcome to Gullbrannagården!
Gullbrannagården has various types of accommodation, offering cottages, apartments and hostel rooms. Our "Västkust cottages" have two rooms, kitchen and shower and toilet, all renovated in the past five years. The camping cabins are a more basic alternative with hob and fridge, where the service building's showers and toilets are used. All cottages have a terrace with garden furniture.
Facilities
Caravan
Motorhome
Zelt
Cottage
Flat
Youth hostel
Caravan to hire
Room
Disabled-friendly cottages
Pitches 80-100 sq. m
Pitches 100-120 sq. m
Pitches 120- sq. m
Adapted motorhome pitches
Pitches with waste connection
Pitches with water connection
Pitches with electricity
Separate pitches for motorhomes
Säsongtomter
Accommodation
Flat
Caravan
Caravan to hire
Separate pitches for motorhomes
Pitches with waste connection
Pitches with water connection
Motorhome
Pitches 80-100 sq. m
Pitches 100-120 sq. m
Adapted motorhome pitches
Pitches 120- sq. m
Room
Säsongtomter
Pitches with electricity
Cottage
Zelt
Disabled-friendly cottages
Youth hostel
Service building
Latrine emptying for movable tanks
Dishwasher
Dryer
Family bathroom
Freezer
Fridge
Disabled shower
Meeting rooms
Microwave
Baby changing room
Oven
Separate shower cubicles
Latrine emptying for fixed tanks
Washing machine
Disabled WC
Service
Leader-led activities
BBQ places
Kids' club
Breakfast
Café
Café
Entertainment
Company accommodation
Camps and groups
Kiosk
Conference facilities
Pilot service
Cafeteria
Midsummer celebrations
Dogs are welcome
Restaurant
Convenience shop
Defibrillator
Restaurant with outdoor seating
WiFi
Wi-Fi 75-100 per cent coverage
Waste sorting
Activities
Beach volleyball
Table tennis
Boule
Playground
Bouncy cushion
Bike trail
Football pitch
Birdwatching
Indoor gym
Riding
Kitesurfing
Padel
Children's playroom
Mini-golf
Motionslopp
Trampoline
Tennis
Swimming
Sea swimming
Sandy beach
Sauna
Hot tub
Size
Number of pitches: 320
Number of long term pitches: 140
Number of cabins: 27
Contact
Gullbrannagården
Gullbrannagården
30596, ELDSBERGA
Open from: 2023-01-01
Open to: 2023-12-31