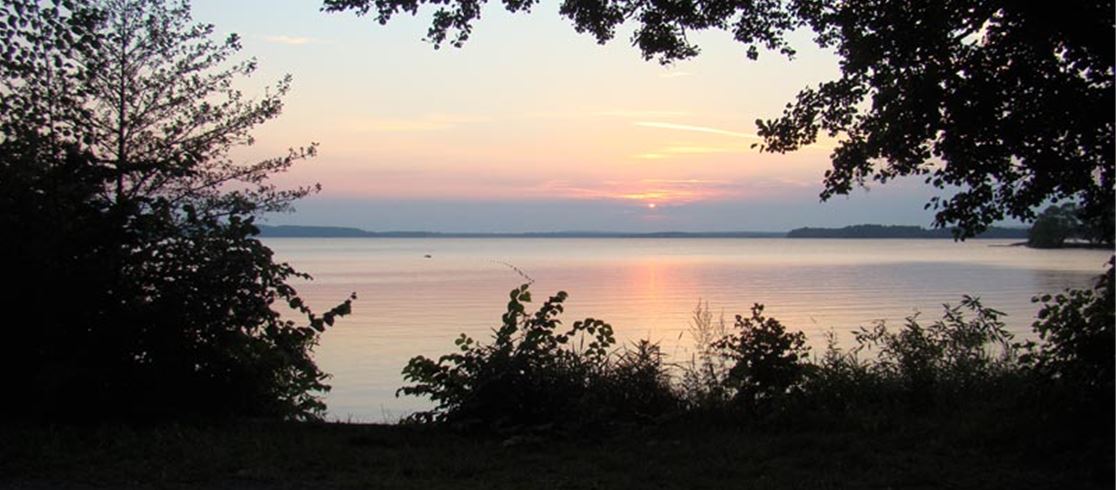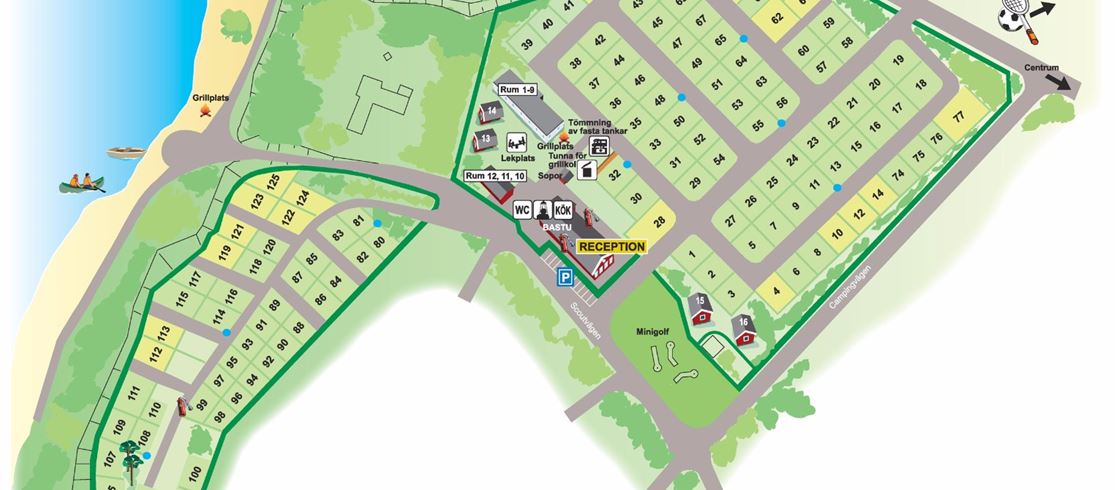 Bromölla Camping & Vandrarhem
BROMÖLLA
Close to the sea
Free Wi-Fi
Outdoor
Forest and lake
You won't get any closer to nature. Maybe all you want is to enjoy the peace and the surroundings, but should you want more activity, you won't have to look far.
In sunny weather, enjoy the beach at Lake Ivösjön. On cooler days, explore the surrounding countryside. The Humleslingan trail, which goes around the Ivösjön lake, is a pleasant tour with many interesting and beautiful sights, such as Humletorkan and Bäckaskog castle.

The kids will enjoy themselves too, with play areas and a mini-golf facility on the campsite. You can also hire a rowing boat or canoe for a jaunt on the lake, or take a bicycle ride around the lake. For fishing fanatics, Ivösjön is a veritable Eldorado.
Facilities
Caravan
Motorhome
Zelt
Cottage
Youth hostel
Room
Pitches 80-100 sq. m
Adapted motorhome pitches
Säsongtomter
Accommodation
Caravan
Motorhome
Pitches 80-100 sq. m
Adapted motorhome pitches
Room
Säsongtomter
Cottage
Zelt
Youth hostel
Service building
Dryer
Family bathroom
Dog shower
Disabled shower
Microwave
Baby changing room
Oven
Separate shower cubicles
Washing machine
Disabled WC
Service
BBQ places
Kiosk
Dogs are welcome
WiFi
Waste sorting
Activities
Basketball court
Beach volleyball
Table tennis
Boule
Playground
Climbing wall
Bike trail
Outdoor gym
Indoor gym
Indoor arena
Mini-golf
Motionslopp
Multi-pitch
Skateboard ramp
Trampoline
Swimming
Dog swimming
Lake swimming
Sandy beach
Sauna
Size
Number of pitches: 118
Number of long term pitches: 45
Number of cabins: 4
Contact
Bromölla Camping & Vandrarhem
Scoutvägen 6
295 38, BROMÖLLA
Open from: 2023-01-01
Open to: 2023-12-31