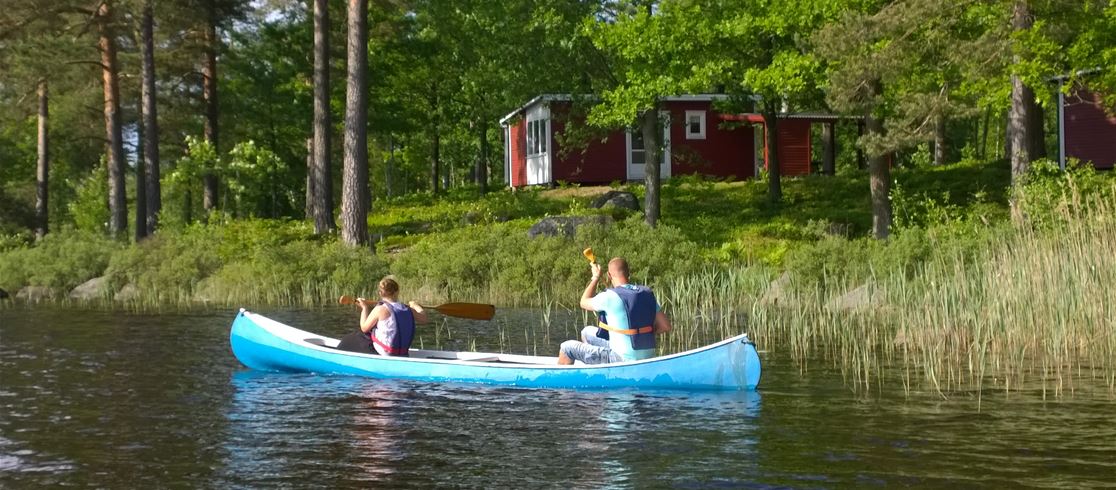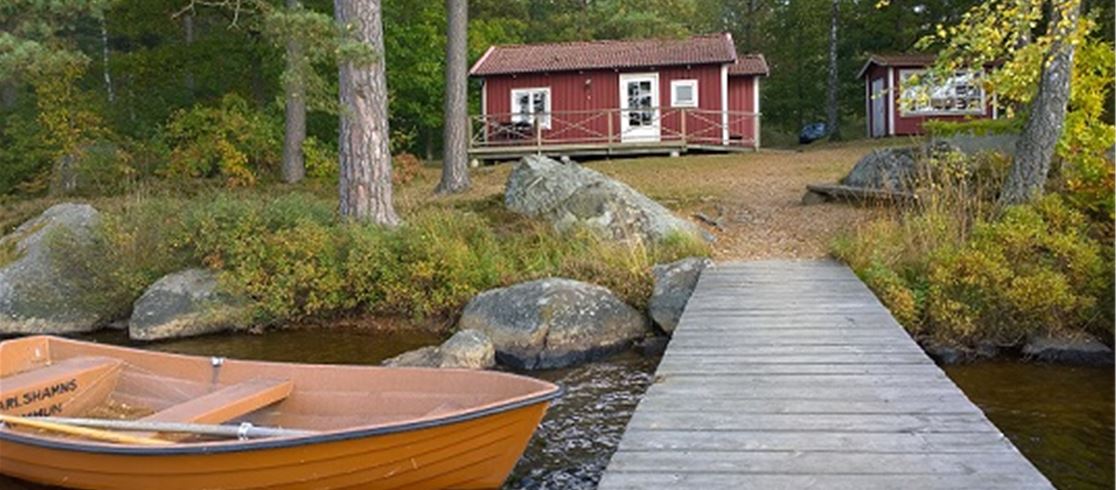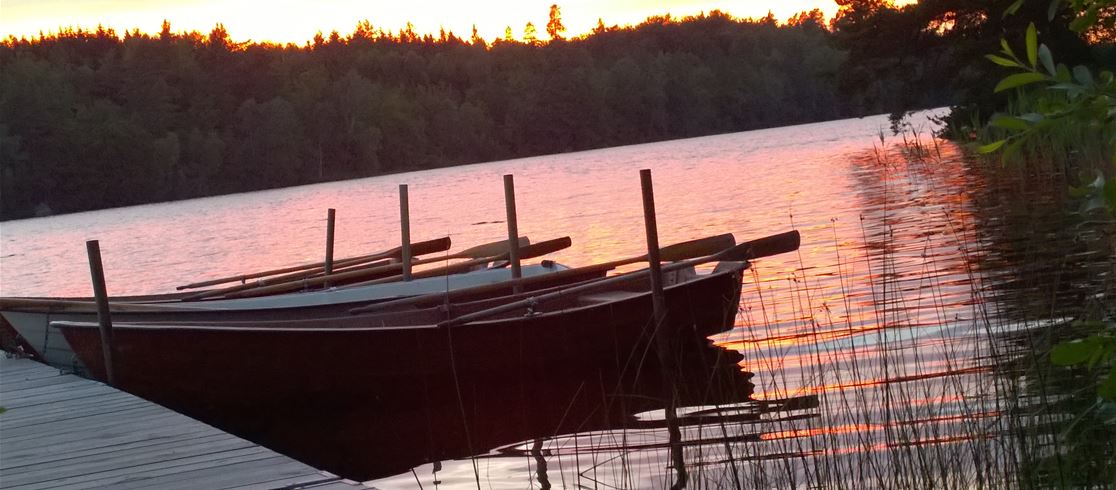 Långasjönäs Camping & Stugby
KARLSHAMN (ASARUM)
Free Wi-Fi
Fishing
Forest and lake
Sun and swimming
Camping and cottages in the middle of nature
Enchanting nature, ancient ruins, unsurpassed tranquility characterize Långasjönäs Nature Reserve. Beautiful sandy beaches. Warmest bathing water throughout Blekinge! Walking, biking & fishing are a true experience. One of world's best salmon fishing places (Mörrum), Scandinavia's largest wildlife park Eriksberg, Karlshamns Golf Club, and the beautiful & serene archipelago.
Långasjönäs Camping & Holiday Village is located right in the middle of Långasjönäs Nature Reserve. If you like peace and quiet, closeness to nature, singing birds, rabbits jumping around and playful squirrels, as well as a beautiful and relaxing view over Lake Långasjönäs, then you end up just right here with us. Here is a campground with 100 camping places, of which 85 with electricity. Our holiday village has 53 cottages, ranging from 9 m2 to 50 m2, from simple cabins to cottages with shower & toilet. You choose how you want to stay.

Bathing, hiking, fishing. Truly relax!
In the center of our camping and holiday village you will find the municipal sandy beach and the warmest bathing water in Blekinge! Our Nature Reserve can be experienced in several ways, not least through various fine hiking trails that cross the most beautiful parts of this nature reserve. Here you just walk and enjoy all that nature has to show up for you. There are also beautiful lakes with trout, pike, perch, pike-perch, etc. You can hire rowing boats and buy fishing licenses to various lakes, rent kayaks, canoes and paddleboards, play mini golf, and much more.

Much to see and do
Långasjönäs is characterized by enchanting scenery, ancient ruins and an unsurpassed tranquility. Walking, biking and trout fishing are a true experience here. One of the world's best salmon fishing is just around the corner (Mörrums Laxfiske), as well as Eriksberg, the largest wildlife park and nature reserve in Scandinavia. Golfplayers also love to come here. Karlshamns Golf Club is near to us and is Blekinge's largest golf course with 36 holes and 9 holes pay & play.You can go out to the beautiful and tranquil archipelago, experiment and discover the world of science at Kreativum Science Center. On this website you will find much more information on all there is to do, to see, to experience ....

Welcome to one of Blekinge's most beautiful nature areas.
We have 53 cottages with fantastic views of Lake Långasjön, beautifully situated by the water in an oasis of calm. 7 secluded cottages with own beach and boat. 20 min from Eriksberg, Scandinavia's biggest safari park and nature reserve. 10 min from Mörrums Laxfiske (salmon fishing).
Facilities
Caravan
Motorhome
Zelt
Cottage
Quick Stop
Room
Disabled-friendly cottages
Pitches 80-100 sq. m
Pitches 100-120 sq. m
Pitches 120- sq. m
Adapted motorhome pitches
Pitches with water connection
Pitches with electricity
Separate pitches for motorhomes
Säsongtomter
Accommodation
Caravan
Separate pitches for motorhomes
Pitches with water connection
Motorhome
Pitches 80-100 sq. m
Pitches 100-120 sq. m
Adapted motorhome pitches
Pitches 120- sq. m
Quick Stop
Room
Säsongtomter
Pitches with electricity
Cottage
Zelt
Disabled-friendly cottages
Service building
Latrine emptying for movable tanks
Dryer
Family bathroom
Freezer
Fridge
Disabled shower
Meeting rooms
Microwave
Baby changing room
Oven
Separate shower cubicles
Latrine emptying for fixed tanks
Washing machine
Disabled WC
Service
Freshly baked bread
BBQ places
Café
Café
Company accommodation
Camps and groups
Kiosk
Conference facilities
Charging point electric cars
Midsummer celebrations
Dogs are welcome
Convenience shop
WiFi
Wi-Fi 75-100 per cent coverage
Waste sorting
Activities
Dog exercise area
Playground
Bike trail
Outdoor gym
Football pitch
Birdwatching
Kayak
Riding
Angling
Padel
Children's playroom
Mini-golf
Motionslopp
Multi-pitch
Tennis
Swimming
Swimming jetty
Children's pool
Dog swimming
Lake swimming
Swimming ramp
Sandy beach
Sauna
Size
Number of pitches: 115
Number of long term pitches: 18
Number of cabins: 53
Contact
Långasjönäs Camping & Stugby
Långasjönäsvägen 49
37491, KARLSHAMN (ASARUM)
Open from: 2023-01-01
Open to: 2023-12-31