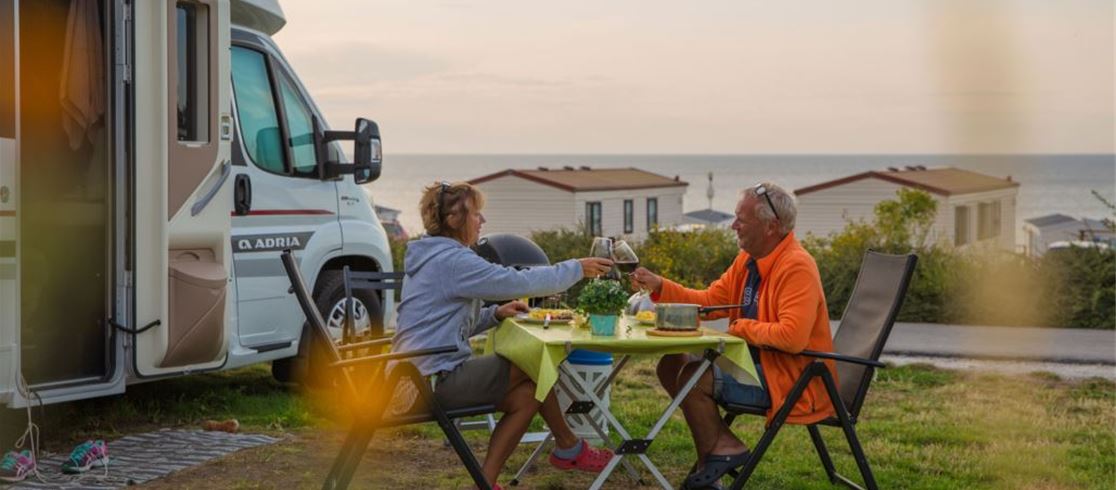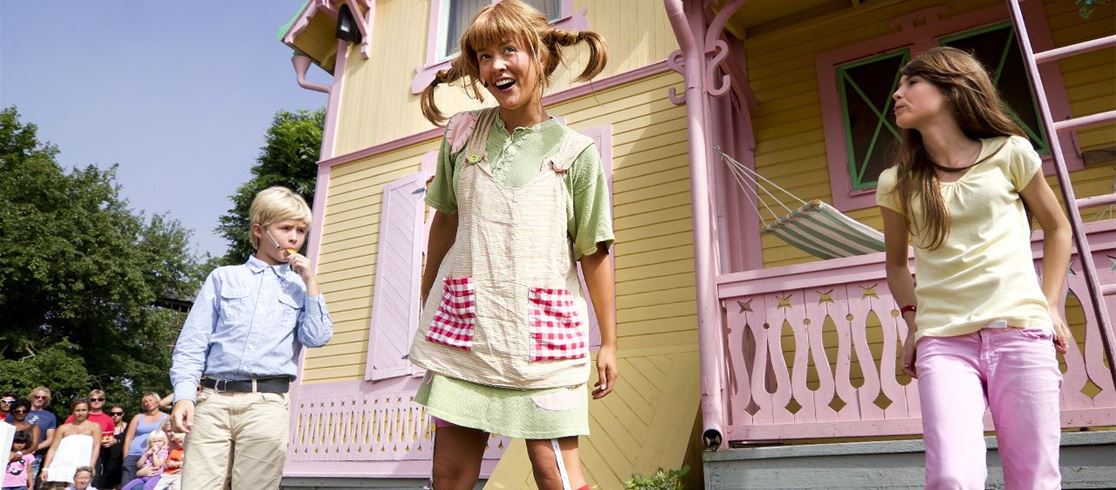 Kneippbyn Resort Visby
Visby
Close to the sea
Free Wi-Fi
Food and drink
Close to amusement park
Resort
Water park
5-star camping
Kneippbyn Resort Visby is Gotland's only five-star camping site. At Kneippbyn Resort Visby you stay next-door to Pippi Longstocking´s Villekulla Cottage, just 3 km south of Visby. Kneippbyn offers accommodation at a range of prices.
Kneippbyn Resort is Gotland's only 5-star campsite, with pitches for motorhomes, caravans and tents.
Holiday cottages, flats and hotels – 750 beds in different price ranges. Stay in a holiday cottage, flat, hotel or even a basic B&B. All accommodation is rented by the day or week. Why not try an experience out of the ordinary and stay a night in one of the Glamping Deluxe tents, in a tree house or in the fishing village located right next to the sea.
Whichever accommodation option you choose, you'll be close to the Sommarland amusement park and Vattenland water park, restaurants, cafés and a small grocery shop. The Hanseatic Town of Visby is about 3 km from Kneippbyn and you can easily get to the city centre by bike or bus.
Fun and games
Kneippbyn Sommarland, with Villa Villekulla at its centre, has everything for a wonderful day out! Over 25 activities, for both young and old, are waiting! Meet Pippi Longstocking at Sommarland and see Gotland's most popular theatre performance at the Pippi Theatre, performed by the Gotland municipal theatre. Fun and games, lots of laughter and the wonderful smell of candy floss and freshly popped popcorn create a unique feeling. There are bouncy castles, pedal boats and even a flying ship! Experience the Pirate Falls (the park's very own freefall), as well as Storm, gold panning and much, much more.
Try out the news "Kalkracet" and "Sportutmaningen." The first one is a roller coaster for the whole family. In "Sportutmaningen," the family gets the opportunity to compete in who is the most sporty.
At the heart of Sommarland is the real Villa Villekulla, the original house from SVT's films about Pippi Longstocking. The house is open every day and during peak season Pippi can be seen at Sommarland a couple of times a day.
Last one in is a chicken!
At Vattenland there are rides for all ages! The smallest can paddle in the two baby pools while the brave throw themselves into Bullet, Shark River or the Half Pipe – the only one of its kind in the world. There really is something for the whole family! With 17 separate tracks on 9 flumes and 7 pools with different themes, everyone will soon have their favourite!
Between rides, you can rest on a sunbed next to the Lagoon or in the shade of a parasol, preferably with an ice cream in hand. At the Lagoon is a warm pool with a wonderful lounge feeling where you can enjoy good food among the palm trees.
When you stay in our accommodation, you always get the best price on entrance tickets to Kneippbyn's Sommarland and Vattenland. During peak season, get two entry days for the price of one. Pre- and post-season admission to the parks is included for all accommodation guests.
At Kneippbyn Resort there are cottages of varying standard. We even offer treehouses. The cottages are located close to the sea in connection with Kneippbyn's Summer & Waterland, ca 3 km south of Visby.
Facilities
Caravan
Motorhome
Zelt
Cottage
Flat
Luxury caravan
Glamping
Youth hostel
B&B
Hotel
Quick Stop
Disabled-friendly cottages
Pitches 80-100 sq. m
Adapted motorhome pitches
Pitches with waste connection
Pitches with water connection
Pitches with electricity
Accommodation
Flat
B&B
Caravan
Luxury caravan
Pitches with waste connection
Glamping
Pitches with water connection
Hotel
Motorhome
Pitches 80-100 sq. m
Adapted motorhome pitches
Quick Stop
Pitches with electricity
Cottage
Zelt
Disabled-friendly cottages
Youth hostel
Service building
Latrine emptying for movable tanks
Dishwasher
Dryer
Family bathroom
Latrine emptying, automatic
Fridge
Dog shower
Disabled shower
Meeting rooms
Microwave
Baby changing room
Outdoor washing up
Oven
Separate shower cubicles
Washing machine
Disabled WC
Service
Leader-led activities
Freshly baked bread
BBQ places
Breakfast
Café
Fast food stall
Company accommodation
Kiosk
Conference facilities
Charging point electric cars
Cafeteria
Midsummer celebrations
Dogs are welcome
Restaurant
Convenience shop
Defibrillator
Restaurant with outdoor seating
Swimming school
Wi-Fi 75-100 per cent coverage
Waste sorting
Activities
Basketball court
Beach volleyball
Shuffleboard
Table tennis
Playground
Bouncy cushion
Bike trail
Outdoor gym
Games room
Padel
Mini-golf
Motionslopp
Skateboard ramp
Tennis
Adventure golf
Swimming
Children's pool
Water park
Sea swimming
Outdoor pool
Sauna
Water slide
Size
Number of pitches: 200
Number of long term pitches: 0
Number of cabins: 105
Contact
Kneippbyn Resort Visby
Kneippbyn 15
622 61, Visby
Open from: 2023-05-26
Open to: 2023-08-27