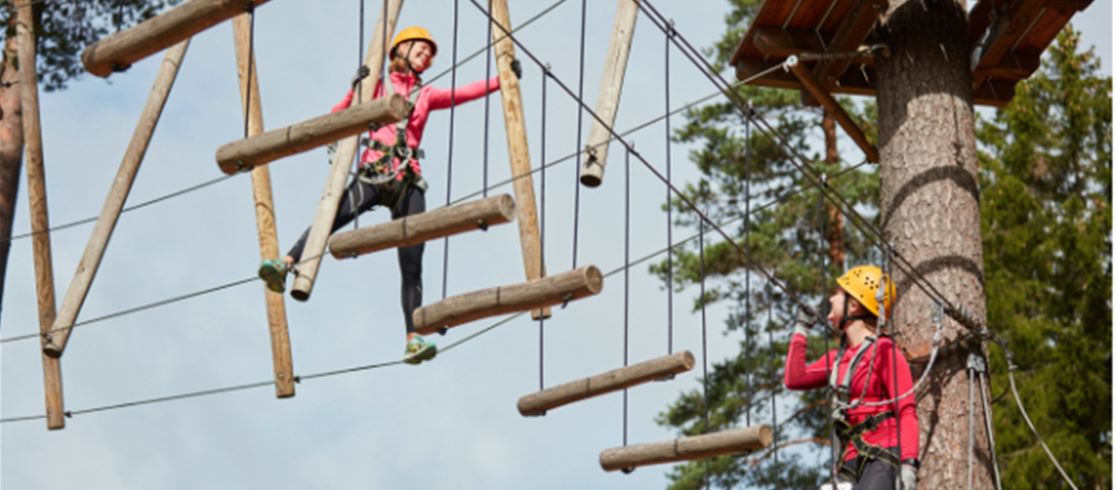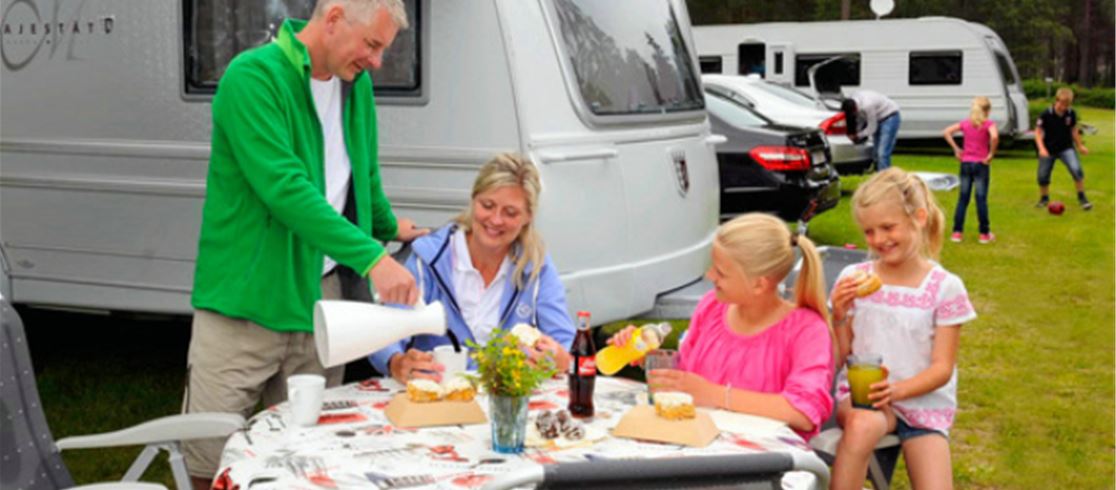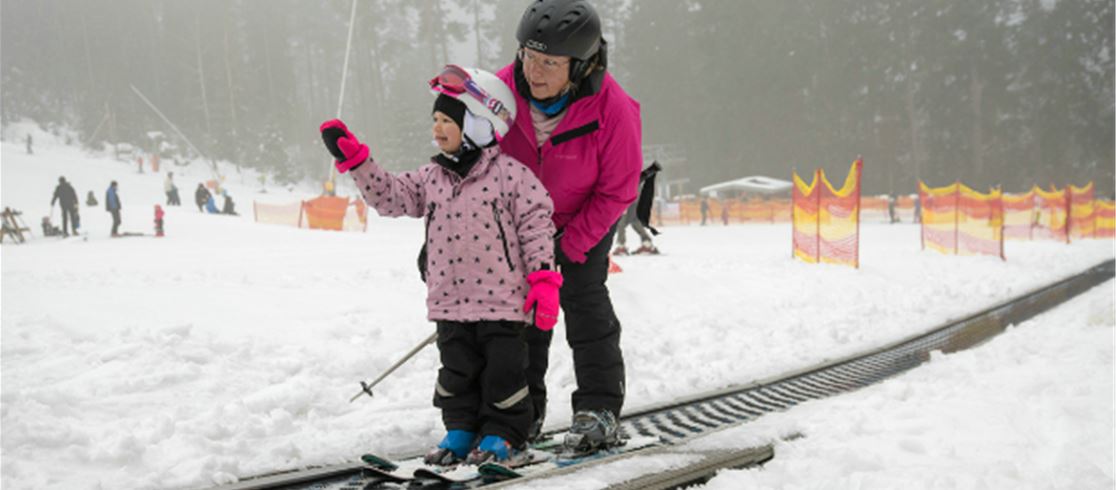 Isaberg Mountain Resort
HESTRA
Free Wi-Fi
Golf
Outdoor
Forest and lake
Welcome to beautiful Isaberg
Isaberg Mountain Resort is a year round holiday village for the whole family, beautifully situated along Nissastigen, the road between Jönköping and Halmstad.
Isaberg Mountain Resort is beautifully situated along Nissastigen, the road between Jönköping and Halmstad. It takes about 75 minutes by car from Göteborg, 45 minutes from Jönköping and three hours from Malmö.The campsite is open all year round and is in the winter a popular skiing resort.There are no less than 72 cottages and 86 camping pitches with electricity and cable TV for caravans, motorhomes and tents. Service building with toilets, showers and room for dishes, laundry, cooking and drying cabinets are available. Free Wifi is available throughout the campsite and at the reception. Lots to do summer and winterThere is something to do for everyone here, big and small. With the beautiful scenery and Algustorpasjön just around the corner, Isaberg can offer plenty of activities. Scenic hiking trails in the forest, canoeing, fishing, hunting, beach with a water trampoline, a large playground, cycling, a tree top adventure trail, a rodel adventure track, bike park, golf and much more. There is also a popular restaurant serving excellent food.During the winter Isaberg Mountain Resort offers southern Sweden's largest and most complete ski resort. On Isabergstoppen there are 10 slopes for all skiers. All the slopes are lighted for night skiing. A fully expanded snowmaking system provides plentiful supply of snow and a long season.In addition, cross-country trails on natural snow, ski shop with rentals, ski school and restaurant on the slopes.Welcome to Isaberg!
Beautifully situated holiday village next to lake and mountains, with restaurant, high rope course, moose Park, mountain bike center, canoe and kayak rentals, adventure playground, golf course, camping, and southern Sweden's best skiing. You stay comfortably in one of our 72 houses in the holiday village, nestled in a magnificent setting at the foot of Isaberg. All our houses have separate bedrooms, living room, kitchen, patio, shower and toilet and drying cabinet.
Facilities
Caravan
Motorhome
Zelt
Cottage
B&B
Pitches 80-100 sq. m
Pitches 100-120 sq. m
Adapted motorhome pitches
Pitches with waste connection
Pitches with water connection
Pitches with electricity
Stellplätze mit TV-Anschluss
Separate pitches for motorhomes
Säsongtomter
Accommodation
B&B
Caravan
Separate pitches for motorhomes
Pitches with waste connection
Pitches with water connection
Motorhome
Pitches 80-100 sq. m
Pitches 100-120 sq. m
Stellplätze mit TV-Anschluss
Adapted motorhome pitches
Säsongtomter
Pitches with electricity
Cottage
Zelt
Service building
Latrine emptying for movable tanks
Dishwasher
Dryer
Family bathroom
Freezer
Disabled shower
Meeting rooms
Microwave
Baby changing room
Outdoor washing up
Oven
Separate shower cubicles
Latrine emptying for fixed tanks
Washing machine
Disabled WC
Service
Leader-led activities
Freshly baked bread
BBQ places
Breakfast
Café
Café
Camps and groups
Kiosk
Conference facilities
Charging point electric cars
Cafeteria
Midsummer celebrations
Dogs are welcome
Restaurant
Convenience shop
Defibrillator
Restaurant with outdoor seating
Wi-Fi 75-100 per cent coverage
Waste sorting
Activities
Basketball court
Boule
Playground
Bouncy cushion
Bike trail
Downhill
Outdoor gym
Kayak
Riding
High-ropes course
Padel
Cross-country skiing
Indoor arena
Mini-golf
Motionslopp
Multi-pitch
Zipline
Tennis
Swimming
Swimming jetty
Dog swimming
Lake swimming
Sandy beach
Sauna
Diving tower
Size
Number of pitches: 133
Number of long term pitches: 50
Number of cabins: 73
Contact
Isaberg Mountain Resort
Nissastigen
335 03, HESTRA
Open from: 2023-01-01
Open to: 2023-12-31